Kerio Control Box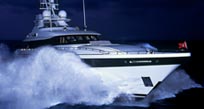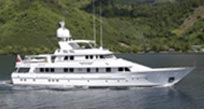 It used to be that it was good enough just to get email on the boat while asea.
Today you have Smart Phones, Pads, Notebooks, Video and Audio on demand systems and nearly countless other devices and crew members thirsty for the internet. As such, you need a tool that can not only select the route used to connect to the internet, you need to be able to monitor, control and prioritize it's use to preserve the bandwidth for Owners and Guests. As the first yacht based IT vendor in the world to become a Kerio Preferred Partner, we are excited to forward their solution as it has unequalled abiltiy to not only easily control which path you take to the internet, but to be able to Prioritize, Real time monitor, Filter and Historically report on internet usage by individual user. No other appliance has capabilities anywhere near the level of the Kerio Control Box. Give use a call so that we can discuss how easily a Kerio Control Box can be employed on your boat to put the control of your internet usage back into your hands. No more mystery as to who is downloading Season 3 of Grey's Anatomy.
Kerio Technologies, Inc. provides Internet technology solutions that allow businesses to connect, communicate, and collaborate securely.
History
Kerio Technologies, Inc. first entered the Internet security market in 1997 with its popular and well-respected WinRoute Pro product family. WinRoute's favorable reputation for ease of use, reliability and great performance propelled the company's initial success. Throughout its history, WinRoute has received recognition from worldwide IT press, industry experts and technology web portals, as a trustworthy yet affordable alternative to firewall/router appliances.
Since receiving ICSA firewall certification for the product in June of 2000, Kerio gained attention from organizations requiring both strict security and sophisticated routing. By offering powerful networking functionality and certified security with a user-friendly Windows interface, Kerio became a leading software security vendor around the world.
Today
Kerio's core products are Kerio Control 7, a complete unified threat management and network intelligence solution, and Kerio Connect 7, an email collaboration and messaging server.
Kerio Control, is a unified threat management solution, delivers comprehensive protection and maximum performance for networks ranging from simple to complex. Multi-faceted security, including certified firewall, intrusion prevention, VPN services, Anti-virus, and Web Filter, protects the network from a wide array of evolving threats. Kerio Control offers more hardware scalability than traditional security appliances, and gives administrators the option to install on Windows, as a Software Appliance for bare metal, or in virtualized deployments. Kerio Control is also offered in a performance optimized all-in-one appliance that is configured to provide maximum performance for the target deployment.
Global Reach
Kerio Technologies distributes its products globally using the Internet and a network of more than 4,400 resellers who help provide support to thousands of customers in 108 countries.
Kerio's corporate headquarters are located in San Jose, California, with offices in New York, Cambridge, UK; Leverkusen, Germany; Moscow, Russia; and the Czech Republic.
Our Promise
Kerio is committed to deliver high-quality solutions that are simple, stable, and secure.