Satellite Services - Broadband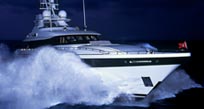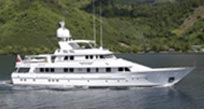 Yachtcomputing is an authorized agent for NSSL Global, a truly world class internet service provider. Our decision to represent NSSL is based on several factors:
Truth in bandwidth. While others talk speed but in the fine print limit you to as little as 500 megabytes per day usage and/or as little as 5 gigabytes per month, NSSL has the highest Monthly bandwidth usage allowance that we are aware of. offering 45 -90 gigabytes/month for the commonly used plans truly minimizing your cost/byte.
True 24/7 support and global support teamed with technicians litterally stationed around the world.
NSSL is the only provider that can truly offer global coverage. Other providers are forced to sub-contract you to a third party in regions such as the South Pacific and other areas of the world.
A leader in inovation, the first to offer transatlantic VSAT, the fiirst to offer service via their own land-earth station to the South Pacific and Far East.
Not tied to the aging Idirect modem technology. Say goodbye to your Idirect modems with the Radio Shack cooling fans zip tied to the case, Say goodbye to option files, say goodbye to LNB changes............
Our philosophy is plain and simple, promise to deliver and deliver what is promised.