What We Do - Company In Brief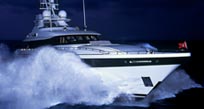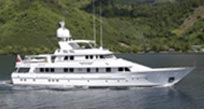 At YachtComputing we are an industry leader providing internet access and onboard networking solutions for Super and Mega Yachts. We offer unique experience in installing all aspects of your vessel's internet access from your laptop up to and including your DVB/VSAT Broadband satellite systems. This combination of expertise allows us to assume complete responsibility for your internet access needs. We eliminate the need for you to be caught between the "Sat Guy" and the "IT Guy". By employing over 33 years computer expertise with our 10 years of Satellite communications experience, we have developed a suite of services forming an extremely cost effect and reliable system to support your Yacht's Computer Network System, Email, and Internet needs.
While we have provided computer network and Internet solutions to some of the most technologically advanced yachts currently on the water, our solutions are elegantly simple in design. We employ a combination of technologies that are proven industry standards of wired and wireless networking, not untested "neat" new gizmos. Upon this solid foundation, we overlay an effective combination of ship and land based email servers configured to maximize the flow of information while minimizing your satellite communications costs and traffic.
As technologies merge across the Audio Visual, Navigation, Ship Monitoring and classical Data Processing systems, it is important for you to use a company with a proven track record of successfully implementing the backbone of all of these systems. Our success is in no small part to our ability to successfully operate in this multi-vendor environment, step past the inherent finger pointing and provide you with a reliable final solution.
Our philosophy is plain and simple, promise to deliver and deliver what you promise.
We invite you to explore our site and learn more of how YachtComputing can serve your internet needs. We also invite you to talk to your friends in the industry, who are our current clients. We are very proud of our clientele and the high regard with which they hold our quality of service.